Tekin SpecR Gen4 Sensored Brushless Motor (17.5T)
Tekkin's SPEC-R brushless motors are engineered for award-winning performance. Utilizing the best materials available we redesigned the SPEC-R to cut weight while reducing resistance, resulting in a purebred Spec racing machine. On Road or Off, the SPEC-R handles all situations, providing smooth power and control across all RPMs when you need it. The SPEC-R is competition performance with the speed you need to win. Pair with an RS PRO Black Edition for the ultimate in SPEC Racing Equipment.
NEW DESIGN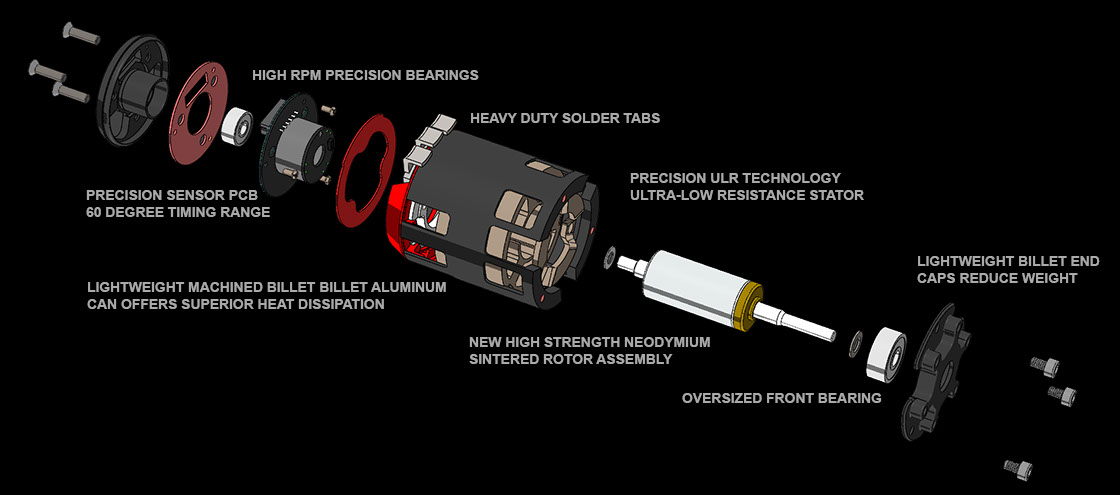 The GEN4 motor line is a completely new ground-up design. We put in the design and test time so you can reduce your lap times. The new stator is precision stamped and pressed, increasing efficiency and reducing resistance. Our motors are hand-wound with high purity copper wire and machined from 6061-T6 aluminum. Completely tunable with optional rotors and re-buildable, the new GEN4 SPEC-R motor is a premium performance power plant for the serious racer.
Features:
60 Degrees Adjustable Timing Advance

SPEC Racing Specific Design

CNC Machined 6061-T6 Billet Aluminum Heat Sink Can

?Neodymium Sintered Magnet

Precision Engineered for Maximum Energy Conversion

High Purity Copper Windings Maximize Conductivity

Low Resistance, High Power Solder Tabs

Sensored System Ready

Anodized End-bell Plates Maximize Corrosion and Wear Resistance

High RPM Precision Bearings

Oversized Front Bearing

Rebuild-able Design

Solder-less Sensor PCB Replacement

Legal in Major Race Governing Bodies

ROAR Approved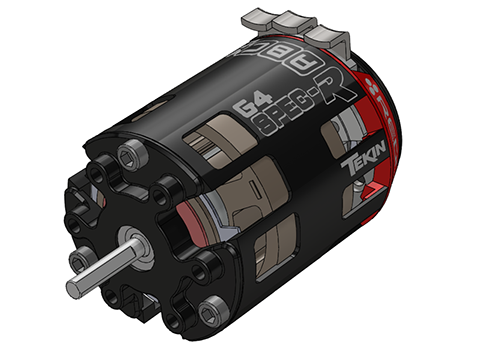 Input Voltage: 1-2S LiPO - 25.5T / 21.5T / 17.5T / 13.5T / 10.5T / 6.5T
Weight: 5.1oz / 145g
Shaft Dimensions: 3.18mm (1/8") x 15.3mm
Motor Diameter: 35.85mm / 1.40"
Motor 

Length: 

50.25mm / 1.978"
Max Operating Temperature: 180°F / 82°C
Bearing Dimensions: Front: 4x13x5mm; Rear: 1/8x3/8x5/32"
Rotor Size: 12.3mm BLACK - 25.5T; 12.5mm BLUE - 21.5T / 17.5T / 13.5T / 10.5T
Rebuildable: Yes