Nardo 190mm TC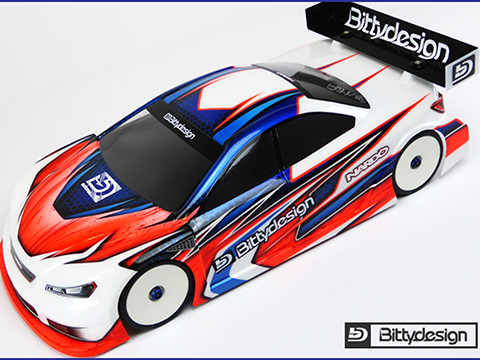 Bittydesign Nardo 1/10 TC 190mm clear body
The Nardò body has been tested and developed for several months in Italy by the BD official development team together with team drivers from Germany and Finland.  The Nardò body gives your car great steering response whilst maintaining outstanding grip and speed in the latter part of the turn.  The stability of the car while accelerating out of corners is impressive.
The Nardò body shell is designed to allow different placement of the body in respect to the centre line of the tyres.  Balance can be altered by positioning the body either in front or to the rear of the centre line or leaving in the more neutral central position.
Track Rating
This scale provides a guide to the use of the body according to the grip of the surface and its general handling.  The numbers below are meant as a progressive scale where 10 is a hypothetical maximum value.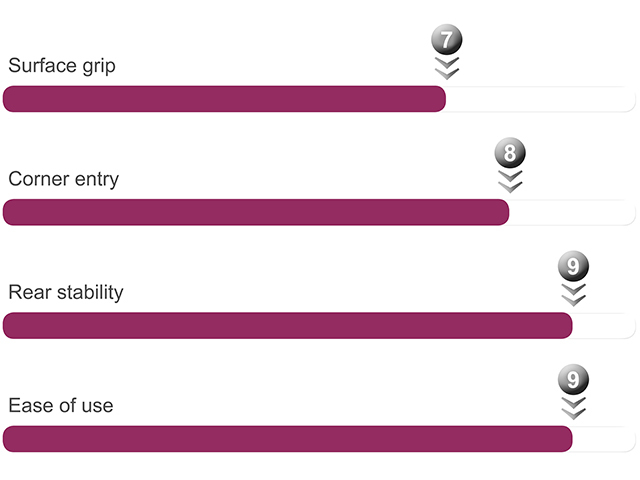 * Set of plastic big light washers to fix the rear wing perfectly.
* Steel screws / nuts are included in the kit to fix the wing.
* Lightweight 0.75mm thickness high quality polycarbonate body.
* Complete with protective film, window masks and decals sheet
* EFRA Approved Body #4041