TLR 8ight 2.0 / 3.0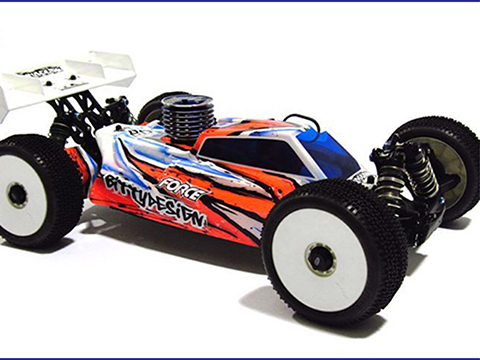 Bittydesign Force clear body for TLR 8ight 2.0/3.0.
Great fit with the Gen 3 radio tray.
Cab forward design for better steering response.
Scoop allows free movement of steering linkage.
Improved engine airflow.
1mm thick high quality Lexan® polycarbonate.
Clear body with protective film, window masks & decals sheet.