Tekin RX8 GEN3 1/8 Competition Brushless ESC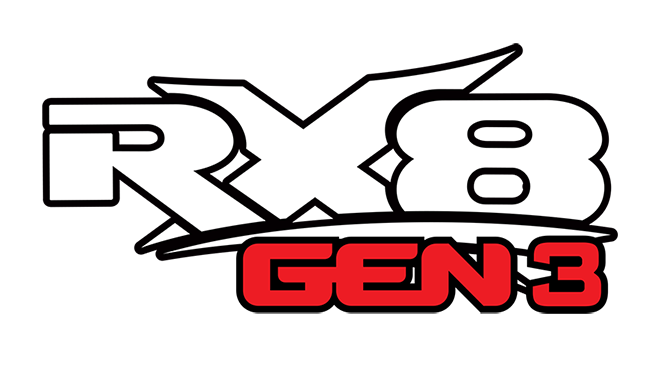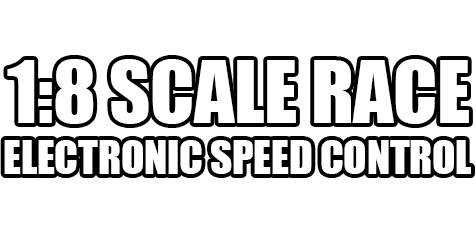 Tekin's RX8 GEN3 brings bigger power handling capabilities and increased reliability to 1/8 Scale Racing. The RX8 platform has proven itself to handle the rigors of racing, while providing professional features including a programmable High Voltage BEC, Data Logging Capabilities, Timing Profiles, Voltage Cutoffs for LiPos, HotWire 3.0 Bluetooth Connectivity and more. Utilizing Tekin's D2 Dual Drive Mode Technology, the RX8 runs both Sensored and Sensorless motor drives seamlessly, giving you the best of both worlds. The small footprint makes install on any chassis easy with the option of mounting with included hardware for extra security. Combo the RX8 GEN3 with a Tekin T8 Brushless Motor for 1/8 Scale Buggies and Truggies or a Pro4HD for 4WD Short Course domination!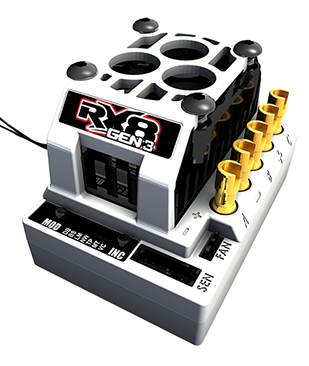 Controls: Forward/Brake/Reverse
Input Voltage: 2S-6S LiPo / 4-16S NiMH-NiCD
Motor Limit Brushless Mode: 2S -  No Limit
                                                   3S -  4000kV
                                                   4S -  3500kV
                                                   5S -  2000kV
                                                   6S -  1700kV
Motor Limit Brushed Mode: No Limit
Max Current: 300amps per phase*
Burst Current: 1000amps per phase*
BEC: 6.0v / 7.4v @ 8amps
Dimensions: 1.5 x 2.2 x 1.4" / 38 x 55.8 x 35.5mm
Weight: 2.7oz / 76.5g
*per manufacturer spec
OFF ROAD
​

 1:10 4WD Short Course
​

 1:8 4WD Buggy
​

 1:8 4WD Truggy
​

 1:8 4WD Monster Truck
ON ROAD
​

 1:8 4WD Touring Car
​

 1:8 4WD GP Car
OVAL
​

 1:10 4WD SC Modified
​

 1:8 4WD Late Model

​

 New HD Gold-plated Solder Posts for Easy Soldering
​

 Multi-Fin High Efficiency Heat Sink and Optional High RPM Cooling Fan
​

 QuickTune™ One Touch Programming


 Adjustable Torque Control *


 Adjustable Throttle and Brake Frequencies *
​

 HD High Voltage Programmable BEC *


 HotWire™ Programming Port *


 Data Logging Capability *


 Sensor Checker


 On-Board Temperature Indicator
​

 ESC Self Diagnostics with Error Codes


 Fully Proportional Forward/Brake/Reverse
​

 Brushless and Brushed Motor Drive
​

 Sensored or Sensorless Operation
​

 LiPo Safe with Custom Voltage Cutoffs
​

 Sensor Plug for Precise Commutation
​

 HDAC: High Density Copper PCB's


 Ultra-smooth and Precise Throttle and Braking Control
* requires HotWire™ sold separately.
ON BOARD QuickTune™ PROGRAMMABLE FEATURES



 DB - Drag Brake (13 steps)
​

 BS - Brake Strength (13 steps)
​

 LM - Torque Limiter (7 steps)
​

 NW - Neutral Width (13 steps)
​

 TP - Timing Profiles 5 Preset - 2 Custom*
​

 MT - Motor Type
Brushless Modes - FWD Only / FWD-REV / FWD-REV Delay / FWD-REV Delay REV Motor Direction
Brushed Modes - FWD Only / FWD-REV / FWD-REV Delay
​

 VC - Voltage Cutoff : 2S, 3S, 4S, 5S, 6S, Custom*

* requires HotWire™ sold separately.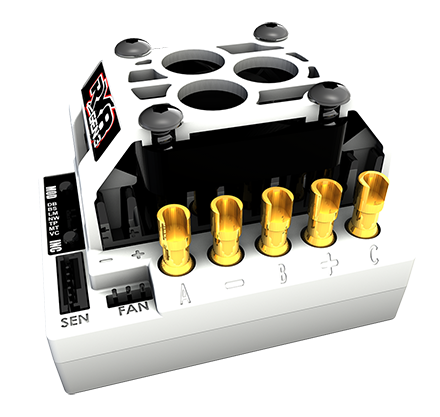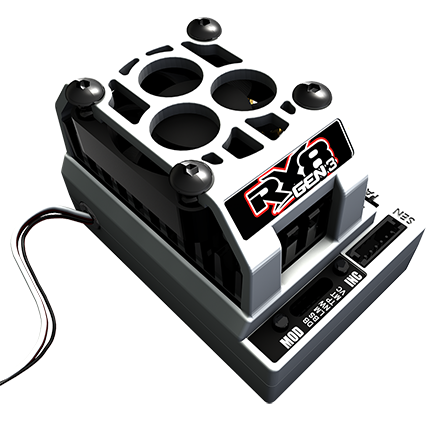 Take advantage of the free HotWire App for Tekin ESCs. Get Connected and gain access to all of the programmable features in your ESC to dial in brakes, throttle, voltage cutoffs, view data logs and more!

HOTWIRE™ PROGRAMMABLE FEATURES
​

 Update ESC Firmware
​

 Create, Save, Load and Share Custom ESC Profiles


 Drag Brake (0-100 steps) <<video>>
​

 Active Drag (ON/OFF) <<video>>
​

 Brake Strength (0-100 steps) <<video>>


 Brake Minimum (0-30 steps) <<video>>
​

 Active Braking (0-6 steps) <<video>>
​

 RPM Brake (0-10 steps)
​

 Brake Frequency (750hz - 12kHz) <<video>>


 Throttle Minimum (0-30 steps) <<video>>
​

 Throttle Frequency (2kHz - 12kHz) <<video>>
​

 Torque Limiter (0-10 steps) <<video>>


 Reverse Speed (0-100 steps)
​

 Reverse Delay (0-2seconds)
​

 Neutral Width (0-100 steps) <<video>>


 Push Control (0-100 steps) <<video>>
​

 Timing Profiles 5 Preset - 2 Custom <<video>>
​

 Throttle Profiles 5 Preset - 2 Custom


 Dual Drive Mode
​

 Motor Type <<video>>
Brushless Modes - FWD Only / FWD-REV / FWD-REV Delay / FWD-REV Delay REV Motor Direction
Brushed Modes - FWD Only / FWD-REV / FWD-REV Delay
​

 Voltage Cutoff - 2S, 3S, 4S, 5S, 6S, Custom Per Cell <<video>>


 Fan ON/AUTO Modes