Zenoah G260PUM Marine Engine with WT-644 Carburetor 3.25 HP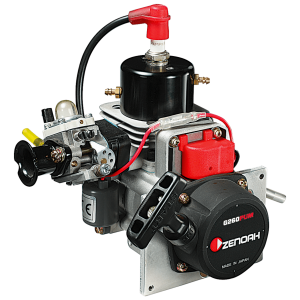 ZENOAH G260PUM Marine Engine with WT-644 Carb
The Zenoah G260PUM (25.4cc) marine engine features an improved cylinder design with 4 transfer ports, high rpm piston with a thin 1.0 mm single ring design, new improved combustion chamber shape that use a compact 10 mm spark plug, Walbro WT-644 carburetor with manual choke plus a factory supplied velocity stack.
Engine Specs:
Ignition: CDI-Type Magnetic
Displacement: 25.4cc.
Power: 3.25HP @12,500 RPM.
Torque: 1.52 ft/lbs @9,500 RPM.
Timing: 30 degrees BTDC @ 7,000 RPM.
Compression Ratio: 8.4:1.